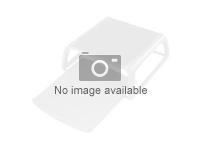 EFI Fiery Spot-On Kit
RIP-stasjonsoppgraderingssett
Informasjon

Produces accurate and consistent color matching
Has intuitive interface for conceptualizing and modifying spot colors
Offers easy export of color palettes to other Fiery devices, independent of application
Provides efficient way to edit targeted color areas of the job
Is a competitive differentiator
Comes with the best color search user interface for an accurate and fast color selection
Offers unique integration with ES-1000 to create new spot colors
Delivers simplified corporate color
Increases user's color capabilities
Reduces training
Achieves color consistency across all documents
Eliminates spot color rework with late stage color editing without opening the native original application

With Fiery Spot On, users can create accurate color matching for logo colors and other spot colors in an automatic, application independent workflow. This feature allows the management of named colors on the Fiery controller, including all PANTONE, HKS, Toyo, and DIC names, in PostScript or PDF documents. This feature also provides better conversion of colors for popular color systems done directly on the server. In addition, named colors can be custom created with user-specified names such as Corporate Blue and CMYK value.