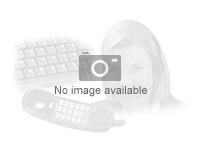 Avocent Gold Hardware Maintenance
Utvidet serviceavtale - foreløpige komponentutskiftning - 3 år - responstid: NBD - for Dell FPM185
Informasjon

Easily deployed: tool-less installation with ReadyRails II interface
Saves valuable rack space: can share its 1U space with any Dell KVM
Eco-friendly: LED-backlit console, free of mercury vapor found in typical LCD consoles
Super Speed USB: dual USB 3.0 pass-thru ports for faster media access to servers

Dedikert for å gi en best mulig støtte for Dell-produkter og løsninger som er utviklet og produsert av Avocent. Vedlikeholdet på maskinvaren omfatter returgodkjenningsnummer (RMA) og telefonstøtte, som varierer med dekningstype. Ved kjøp av ekstra maskinvarevedlikehold får man produktoppdateringer, utvidet teknisk støtte og rask produktretur for Dell digital KVM og Dell analoge KVM-svitsjer samt Dell 18,5 i LED-KMM-konsoll.